Periodically, I revisit the Baltic Dry Index (BDI) from time to time to get a read on economic activity as read from the volume of shipping contracted across the world. The following is a 3-year chart from 2009 onwards.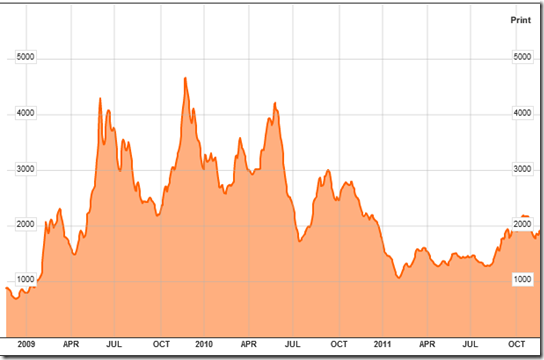 As you can see, the stimulus lead spurt of activity also reflected in the economy starting in early 2009 that began to peter out at the beginning of 2011. Then starting from August 2011, the index records a slight improvement in activity but nothing to write home about. While it is early to rule in an oncoming recession, it would take only the slightest worsening of the crisis in Europe to send all the economies of the world reeling once again.
No good news here. But as long as there's no terrible news either, we slink on.